Well, it's more simple than I'd imagined, but nicer than if I'd continued sticking things to it and risking it looking cluttered.

Voila!




Today's the first day that I've even seen clouds since being in Perth. As such, I've decided against going out today and am set to knock around at home. And run through the treasures I located in a Salvos scrap bag yesterday.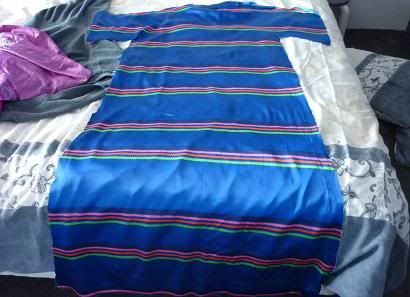 Exactly half of a full length dress. The front side, as you can see from the below picture, has been completely unpicked.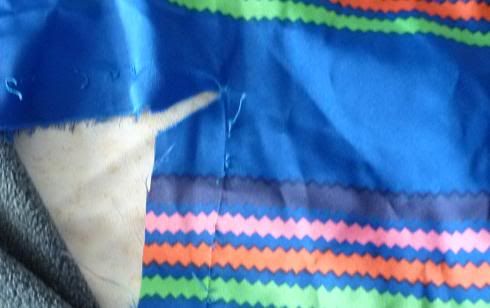 The lines of color are part of the material, not sewn on as I originally thought. It's a stunning blast from the past.