I was going to leave off posting until tomorrow with an excerpt from Changeling: Of Elves and Men, because it's late over here, and I'm tired.

However! I just saw news from one of my favored 'faerie' fiction writers, the lovely Holly Black, and her titles "Tithe" and "Ironside" are being published in the UK with sparkling new covers. Here, take a look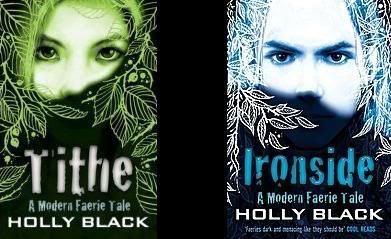 Ironside: "In the realm of Faerie, the time has come for Roiben's coronation. Uneasy in the midst of the malevolent Unseelie Court, pixie Kaye is sure only of one thing--her love for Roiben. But when Kaye, drunk on faerie wine, declares herself to him, he sends her on a seemingly impossible quest. Now Kaye can't see or speak with Roiben unless she can find the one thing she knows doesn't exist: a faerie who can tell a lie."

To check out Holly's original post, look no further than here:
http://blackholly.livejournal.com/


Nikki Watson.